5 Tips on Keeping Your Kids' Teeth Healthy
Posted by DENTIST OF MIAMI & ORTHODONTICS on Aug 10 2021, 12:00 PM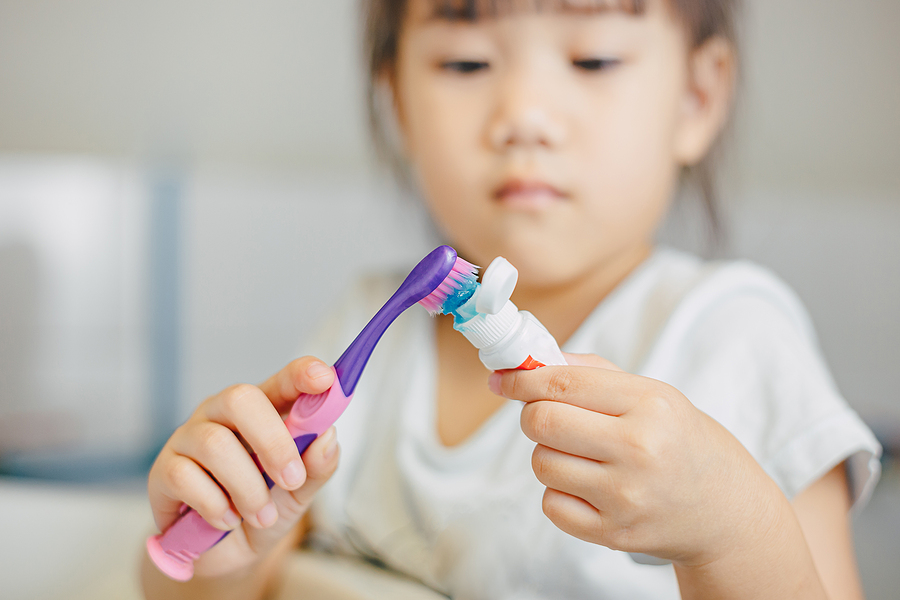 From the moment the baby is born, parents should start scheduling examinations for the baby's overall health and well-being. Later, they should schedule their kid's first dental appointment after their first birthday. Taking care of your child's dental health at an early stage saves them from dental issues in the future. Here are five ways you can keep your kid's teeth healthy and safe.
1. Say No to Bedtime Bottles

Mothers generally put their children to bed with a bottle of milk or juice and let them fall asleep. Here the problem begins. Juice and milk contain natural sugar that, when left for too long in the kid's mouth, could cause tooth decay. Thus, give them water instead, and later, wipe their teeth or gums with a damp cloth before putting them down.
2. Start Early Dental Care

By their first birthday, the child only has one or two teeth in their mouth. Thus, it is significant to start their dental care early. Taking your child to the dentist after their first birthday will let the dentist ensure that the first tooth is off to a great start. Moreover, it also makes them comfortable and fearless about sitting in the dentist's chair.
3. Limit Their Sugar Intake

Keeping an eye on your child's total amount of sugar intake will keep them safe from tooth decay and other dental problems. Limit the intake of sugary foods or drinks like ice cream, candies, or fruit juices. All those sweet treats can cause intensive harm to your child's overall dental health.
4. Make Them Brush Their Teeth Early

It is significant to make your child brush their teeth after their first birthday to maintain a solid oral routine. Ensure that you provide them with a soft-bristle toothbrush and water to prevent your child from too much fluoride intake. Later, introduce them to toothpaste by using a small amount. Make brushing a fun part to be followed considerably, twice a day.
5. Be a Role Model for Your Kid

It is said that kids learn best while watching or imitating others. Set a great example to your kid by teaching them how to take care of their teeth by being active about brushing, flossing, and scheduling regular checkups yourself.
This way, your child will stay healthy throughout their lifetime and will encounter minimum dental issues in the future.
Dentist of Miami and Orthodontics provides pediatric dental care for making dentistry visits a great experience for your children. For inquiries and scheduling appointments, call us at (305) 290-4999, book online, or visit us at 15790 SW 56th St, Miami, FL 33185.