How Often Do You Need a Dental Checkup?
Posted by DENTIST OF MIAMI & ORTHODONTICS on Dec 8 2021, 11:06 AM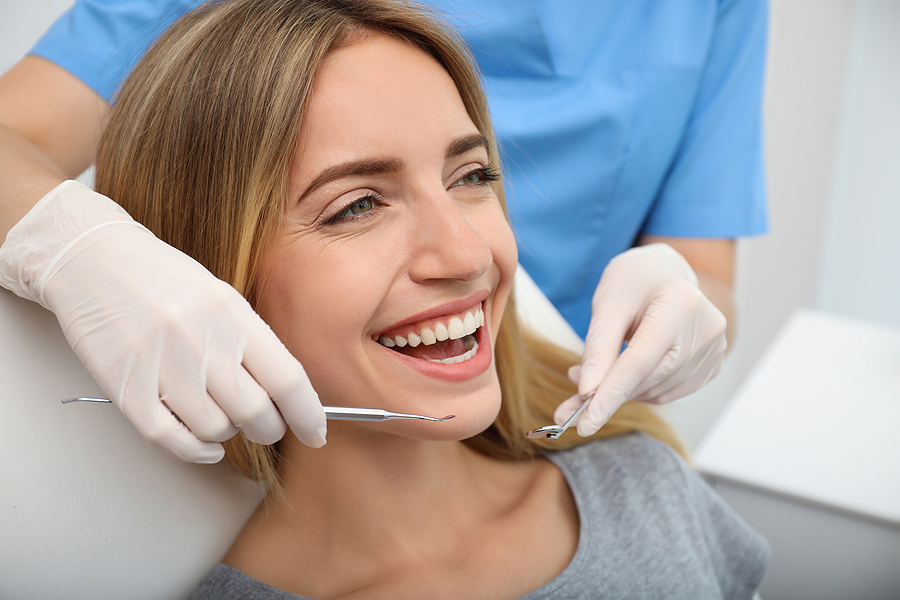 Regularly visiting your dentist saves you from many oral problems. Most people say you should go for a dental checkup every six months. However, according to the study, people with low or no dental issues tend to visit their dentist only once a year, while those with dental problems visit every three to four months. Here are some instances when you can go for a dental checkup:
You should always have your regular dental examination done since it is crucial for several reasons. In this examination, the dentists check whether your teeth, mouth, and gums are healthy. They also clean them and treat the problems you think are not problems.
With cleaning your teeth, your dentist also conducts a thorough exam to spot any developing oral issues. Many problems can be identified early by your dentists. These problems include cavities, gingivitis, and even oral abnormalities like tumors or cysts.
Proper dental cleaning removes harmful issues and gives you clean teeth and a brighter smile. They remove stains and plaque as it leads to tooth decay or gum disease. When plaque is not removed, it develops into tartar. Dentists have specialized tools that clean the teeth very well.
Sudden dental pain needs to be taken care of immediately. Whether it is tooth decay or tooth sensitivity, you should book your dental appointment as quickly as possible. Leaving a problem in hopes that it gets better on its own could lead to more severe dental issues in the future.
It is important to get your children for a regular dental checkup as well as make them learn about good dental hygiene. Take them to their first dental visit within six months of their first tooth appearing. Apart from regular dental checkups and exploring any dental issues, these checkups will let them get used to the dental tools too. When they feel comfortable from a very young age, they will know the importance of good oral health throughout their life.
When you experience changes in your health or have been diagnosed with a disease, getting a checkup is a good way to know about any implications in your teeth. Your dentist could provide you with proper advice and recommend good oral health practices to treat the issues.
Though getting a regular dental checkup every six months is appropriate to address most issues, it is advisable to visit more frequently based on any particular oral health needs.
Get regular dental checkups at the Dentist of Miami and Orthodontics. They provide pediatric dental care that makes dental visits a great experience for your children. To know more and to schedule an appointment, call us at (305) 290-4999, book online, or visit us at 15790 SW 56th St, Miami, FL 33185.