Invisalign: A More Conservative Option Than Traditional Orthodontics
Posted by Dentist of Miami & Orthodontics on Mar 30 2020, 08:04 AM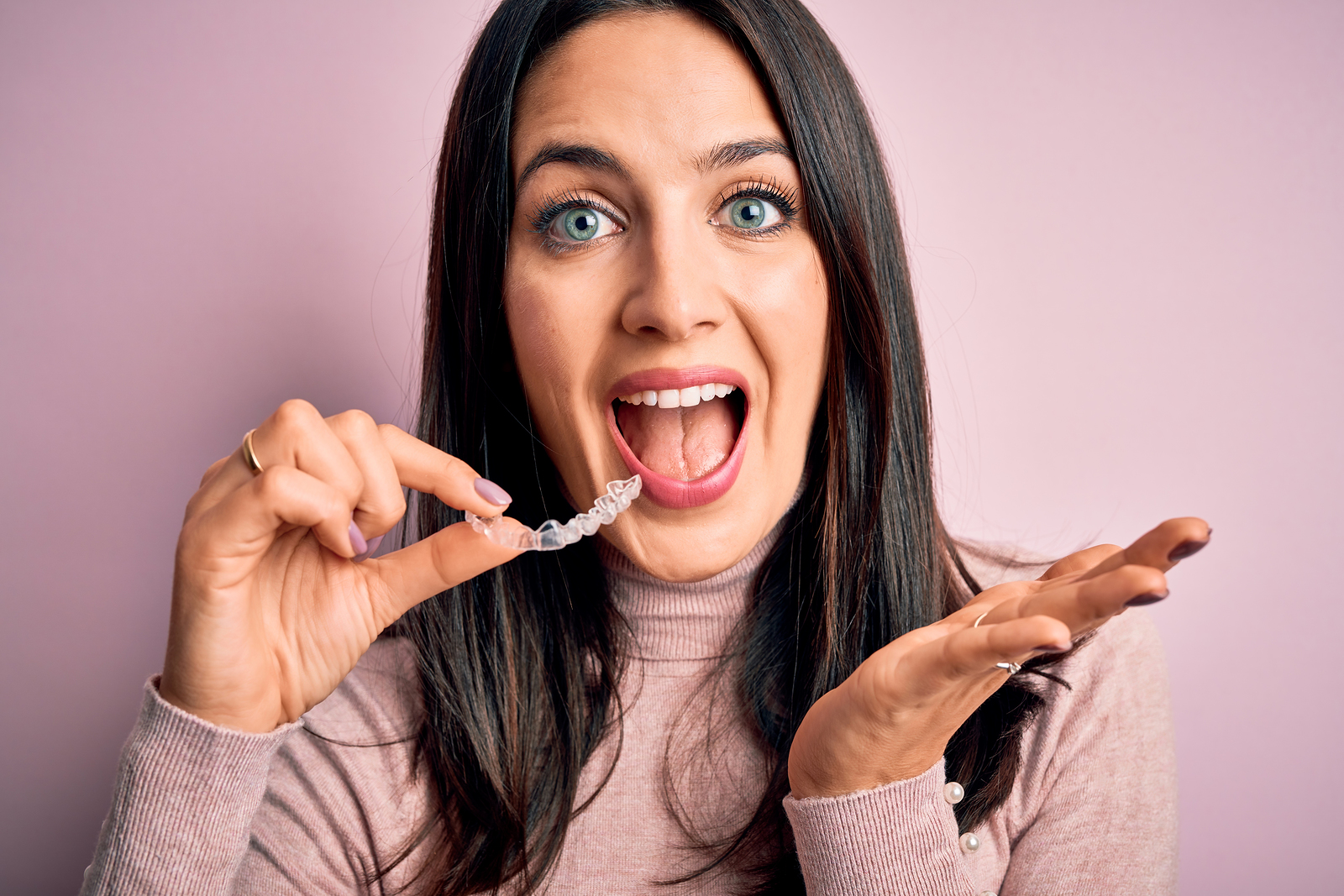 When it comes to teeth straighteners, Invisalign® is the most preferred option. A registered trademark, Invisalign has gained a significant following. The reason is it works incredibly well. However, you will find there are many additional reasons for talking to a general dentist about this method.
What is Invisalign?
Invisalign is a registered trademark for a brand of teeth straighteners. Because this dental appliance is clear, it is nearly impossible to tell when someone is wearing them. Although teeth straighteners have become increasingly popular, not all work the same way. The Invisalign brand is different, especially since it works better than a lot of traditional orthodontics.
How does it work?
For people with crooked teeth, Invisalign straightens them. Using a series of trays, patients wear them, which gradually goes through the straightening process. As a general dentist explains, most people's teeth move 0.25 mm for each tray. After wearing a tray for two weeks, the individual puts in a new tray. Over time, crooked teeth look amazing.
Benefits of Invisalign
On its own, Invisalign offers a ton of benefits. However, when comparing Invisalign to more traditional orthodontics, the benefits become more obvious. The most notable advantage is that this straightener is clear. Therefore, it is hard to see them. Unlike braces that have different metal components, there is nothing that stands out.
That alone makes the Invisalign option better than orthodontics. Yet, there is another advantage that is even more exciting. Compared to braces, patients see faster results. The speed at which this clear straightener delivers results is notably faster. Even for someone with extremely crooked teeth, Invisalign works quickly.
There is also the fact that Invisalign is ideal for more than just crooked teeth. A general dentist recommends this method for correcting overbites, underbites, and gaps in the teeth. Not only does Invisalign improve a person's appearance, but it also makes it easier to talk and eat. Correcting bites helps eliminate jaw pain as well.
Overall, Invisalign does not interfere with a patient's life. People can go about their daily routine without a care in the world. In the evening, the straighteners come out for proper cleaning. After brushing, the individual puts the straightener back in the mouth. With Invisalign in place, people can eat what they want or play sports with a mouthguard.
While everyone is different, most people see remarkable results in only 12 months. Instead of wearing braces for years, this is a much better option. Invisalign even works on teens. That means people of all ages can benefit from this straightener. No pain but a lot of gains.
Correct your teeth quickly
If you want a problem corrected and do not want to wait a long time, talk to a general dentist about Invisalign. You will find these are easy to wear. In no time, you can enjoy a beautiful smile. Especially if you work with the public, this is a great way to fix your teeth but without anyone knowing.
Request an appointment here: https://drfornosdentistofmiami.com or call Dentist of Miami and Orthodontics at (305) 290-4999 for an appointment in our Miami office.