Reasons To Consider Sedation Dentistry
Posted by DENTIST OF MIAMI & ORTHODONTICS on Jul 1 2021, 11:58 AM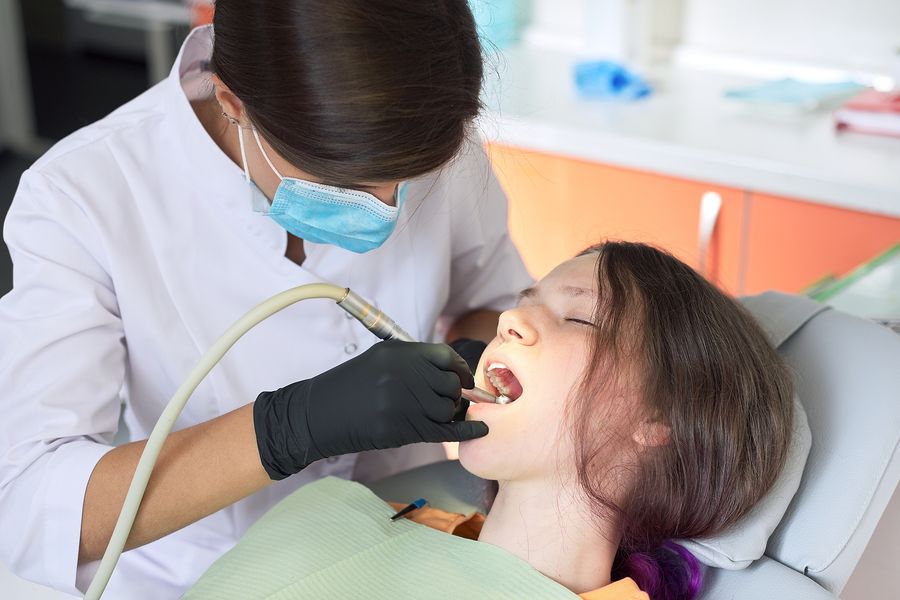 People often feel anxious before their dental appointment. Dental anxiety is usual with people in their mid-20s or people with bad dental experiences. However, they can opt for sedation dentistry to help treat their dental issues.
This blog will give you an overview of sedation dentistry and why you should consider it.
What Is Sedation Dentistry?
The use of sedative medication to help you relax during dental procedures is known as sedation dentistry. The sedation methods used include:
General anesthesia
Oral conscious sedation for children
IV sedation for lengthy dental procedures
Nitrous oxide sedation to control anxiety
In this dentistry, the dentist first examines the overall health and medical history of the patient. Then, he decides the type of sedation option for the patients.
Why Consider Sedation Dentistry?
The lengthy dental procedures make the patient anxious and uncomfortable. However, with sedation dentistry, the patient feels relaxed as the dentist performs the treatment relatively quickly. A calm environment saves time and ensures that they get better results from the procedures.
Some patients have a high gag reflex that can make their dental procedure uncomfortable. Using tools inside the patient's mouth will trigger that reflex and interrupt or slow down the procedures. Mild sedation dentistry reduces the gag reflex and allows the dentist to do their work without any interruption and with ease.
The medication used in sedation dentistry wears off quickly, usually in less than half an hour. The dentists monitor the patients and ensure that the patient is fit for discharge. However, the patient may feel sleepy after the procedure. 
Side effects from this dentistry are rare, with symptoms of shivering and headaches. Since it takes almost 24 hours to completely flush the sedative from your system, you would be advised to take it easy during the entire recovery process.
We have lots of blood vessels and nerves in our mouths. Gums and teeth cleaning for naturally sensitive people might be painful. However, sedation dentistry helps in reducing the amount of pain the patient experiences in dental procedures.
Final Thoughts
We should consider sedation dentistry as it is convenient and affordable. It controls your dental anxiety. Once you overcome the fear and anxiety of dentistry, you can get your dental treatment confidently and enjoy better oral health.
Dentist of Miami and Orthodontics provides expert dental care and offers sedation dentistry services, making dental procedures a painless experience for you. For more information and scheduling appointments, call us at (305) 290-4999, book online, or visit us at 15790 SW 56th St, Miami, FL 33185.