Why Replacing Lost Teeth Is Important?
Posted by DENTIST OF MIAMI & ORTHODONTICS on Nov 26 2021, 04:26 AM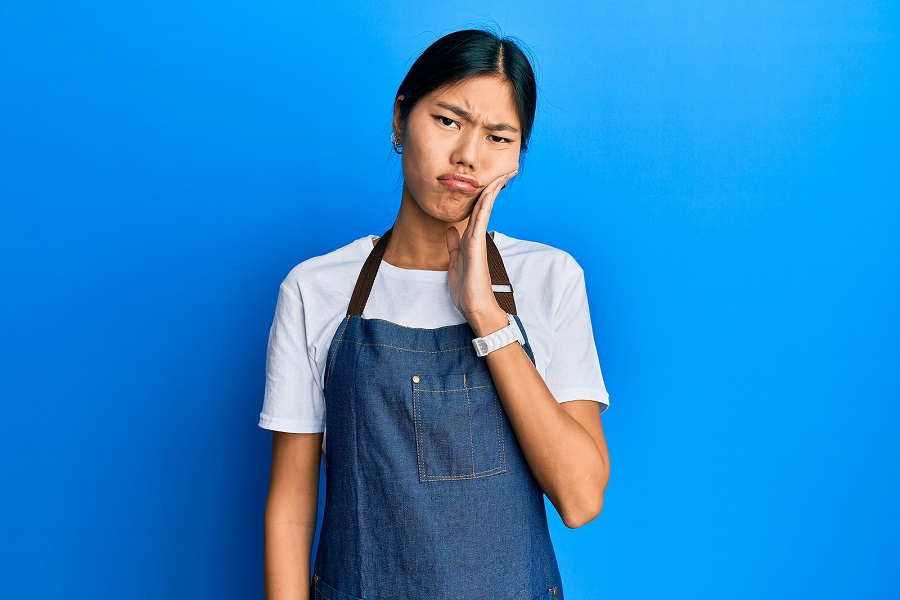 Missing teeth can have a significant impact on your daily routine. Numerous personal and professional setbacks happen if you lose your teeth. Primarily, we lack faith in our front tooth and facial aesthetics zone. As a result in the necessity of restoring lost teeth will have a significant impact on our lives, and we may refrain from smiling in public.
Problems Related to Missing Teeth
Most people are unaware of the dangers associated with neglecting even one lost tooth. You might assume it does not concern if you lose a single tooth in the back of your mouth because it isn't visible when you smile. However, your chewing efficiency decreases, but your dental health also suffers as a result.
Health Issues Due to Missing Teeth
There is a chain of events that takes place when a tooth is missing:
Jawbone volume and density deteriorate as teeth are lost, causing the bone to resorb/shrink or recede, giving the face a sunken and prematurely aged appearance.
Neighboring teeth start to fall into this area, causing the teeth to become misaligned.
The present bite becomes problematic as teeth move into the unfilled gap.
Your arches' integrity and structure are jeopardized.
Jaw, neck, and headache pain may occur as a result of an insecure bite.
Multiple tooth loss causes difficulty speaking and a gradual loss of chewing strength.
Teeth that shift into crevices become more challenging to clean, increasing your risk of dental caries, gum disease, and loss of teeth.
If you are active in selecting and implementing a solution, you may frequently avoid these undesirable outcomes. When you replace a tooth sooner rather than later, you can avoid a slew of problems that can arise if you wait too long.
Dental Solutions for Missing teeth
When it comes to replacing a missing tooth, you have a few options. Making a denture or a bridge is a typical method. Previous procedures, on the other hand, have a variety of problems. The importance of restorative dentistry has changed throughout time due to study and science, resulting in more sophisticated, functional, and efficient solutions in dentistry. Dental implants have several benefits over traditional procedures and are a popular treatment option among patients. They're the closest thing you'll find to a natural tooth.
Dentist of Miami and Orthodontics offers comprehensive teeth replacement solutions by Drs. Eva and Jorge Fornos, along with their team of experienced dental assistants. For more details and appointments, call us at (305) 290-4999, book online, or visit us at 15790 SW 56th St, Miami, FL 33185.