Coronaviruses (CoV) are a large family of viruses with early-stage symptoms like the common cold, sore throat, and even ranging to serious diseases such as Middle East Respiratory Syndrome (MERS-CoV) and Severe Acute Respiratory Syndrome (SARS-CoV). 
Global health authorities have stated COVID-19 spreads from person-to-person, similar to previous strains of Coronavirus. MERS and SARS were thought to have been spread via respiratory droplets produced when an infected person coughs or sneezes or simply breathes, similar to how influenza and other respiratory pathogens spread.

The most difficult disease transmission route to guard against is airborne because we have very little to protect us when we breathe. Infection prevention specialists have pointed out that surgical masks are not designed to keep out viruses. Cleaning the air is a fundamental component of managing infectious outbreaks. The technologies inside Surgically Clean Air units offer a unique and safe solution to reduce airborne viruses 24/7. Viruses, such as H1N1, Influenza, SARS, and COVID-19, are relatively sensitive and unstable, thus making it easily destroyed or captured when their environment is altered.
Coronavirus & Surgically Clean Air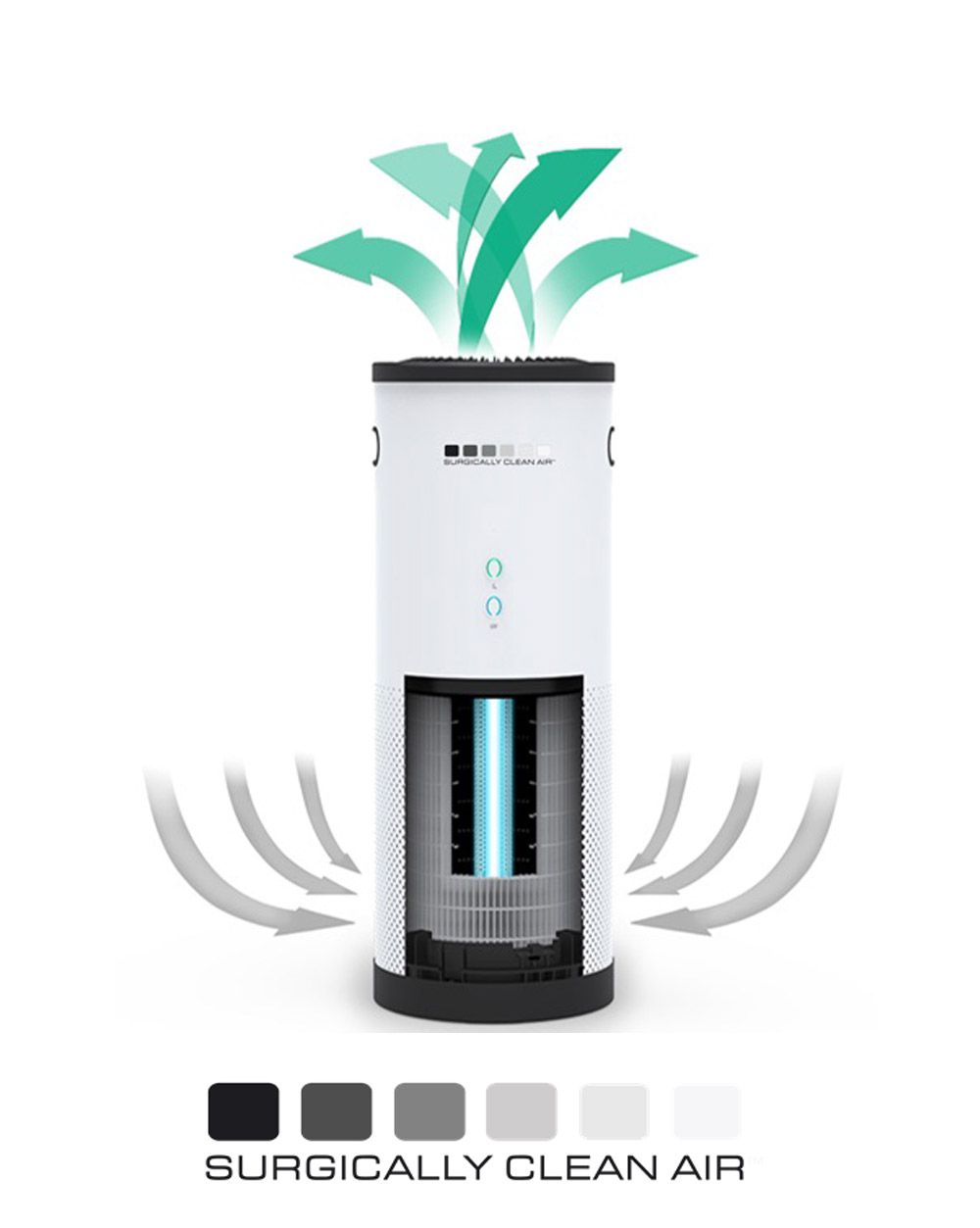 For viruses that have not been specifically tested, then we would look for efficacy against a surrogate virus that is similar in composition. The Surgically Clean Air technologies have been independently tested to reduce MS2 Bacteriophage, a commonly used surrogate for SARS-CoV* (Coronavirus) by 99%.
At Dentist of Miami & Orthodontics, we are dedicated to the safety of our patients and staff. We have taken certain infection control measures to make your visits to our office as safe as possible. We strictly follow the guidelines provided by the ADA, CDC, and OSHA as part of the infection control procedures. We stay up-to-date on any new guidance provided by these agencies.
We want to serve all your dental needs in a safe environment, and so, we have added Surgically Clean Air to remove all chemicals, microbes, odors, allergens, and viruses. This equipment not just filters pollutants but also destroys them and sterilizes the air. We know how important it is to keep the air of the dental office clean and also involve in a proper infection control regime.  

To know more about the measures we took to make your visit a safe and secure one, call us (305) 290-4999.